December 14, 2020
Heppenstalls Lymington have moved!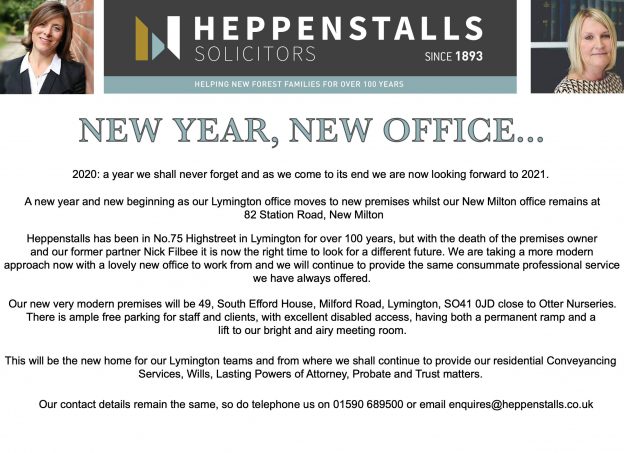 Heppenstalls Solicitors have moved from their offices in Lymington High Street to our new offices with full disabled access and plenty of parking. Our New Milton office is remaining at 82 Station Road, New Milton.
Our new address is Heppenstalls Solicitors Ltd, 49, South Efford House, Milford Road, Lymington. SO41 0JD. (We are just behind Otters Nursery)
All our other contact details remain the same, so please do call us on 01590 689500 or enquiries@heppenstalls.co.uk to get in touch.