December 9, 2015
Food Fit for the President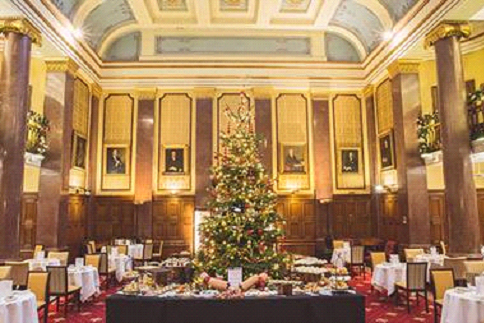 Andrew Caplen, a Consultant with Heppenstalls, had the unusual distinction of appearing on "Masterchef: the Professionals" on Wednesday, 9th December 2015.
Andrew was not "moonlighting", from his career as a Solicitor, but was one of those tasting the food that had been prepared by the chefs that remained in the competition.
The programme was filmed at Chancery Lane, London, the home of the Law Society of England and Wales. Andrew Caplen was then President and spoke about some of the work that the Law Society was involved with before tasting and commenting upon the meal.
It was particularly special for Andrew as it was his birthday!
Andrew has been a consultant with Heppenstalls since 2012. He became the 170th President of the Law Society of England and Wales in July 2014.
This was one of a number of special events during his year as President, a year that included the Magna Carta celebrations, a charitable walk from Inkpen to Lymington in just three days and a personal audience with the Emperor and Empress of Japan in Tokyo.
In January 2015, Andrew was named by Debretts/the Sunday Times as being one of the 500 most influential persons in the United Kingdom.