August 16, 2017
Map of the Manor of Sway dating to 1824 is now preserved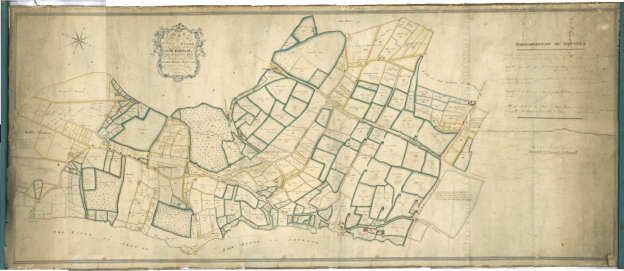 Going through our records a number of years ago, we at Heppenstalls came across this wonderful map of the Manor of Sway Quarr dating back to 1824.
It is wonderfully illustrated and truly beautiful. We had to find some way of preserving the map but also allowing it to be displayed rather than tucked away in a cupboard. New Forest Stationers in New Milton came up trumps with their ability to scan and put the image together, ready for us to display.
We are hoping to have it printed for our Lymington Office reception area soon, so until then, here it is. Such a wonderful snapshot!
Thank you New Forest Stationers.